The Ultimate Power Source for military vehicles & equipment
CLICK to download the OPTIMA NSN list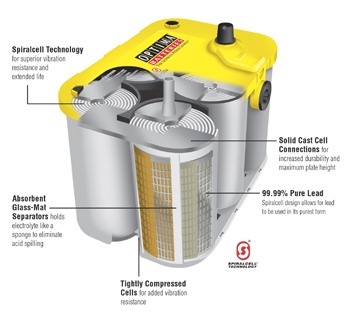 Unlike traditional lead acid batteries that use stacks of thick lead plates suspended in a reservoir of acid, Optima® batteries feature two long pure lead-tin plates wound into a tight spiral, separated by an Absorbent Glass-Mat (AGM). The sponge-like AGM holds the electrolyte in place between the plates.  The SPIRALCELL® design eliminates plate-to-plate movement and shedding of the active lead past material, a common cause of battery failure.  Remember, Optima batteries are an AGM design NOT GEL !
Military Discount – info below
Optima AGM SPIRALCELL® TECHNOLOGY benefits:
2 to 4 times longer life.
3 to 4 times longer storage time (shelf life).
No corrosion to terminals, cables, & battery trays.
Zero maintenance, sealed design eliminates water loss.
Fifteen times more vibration resistant.
Highest power density (more cranking power per pound).
Greatly reduces risk of a battery explosion.
Can be recharged rapidly.
Nonspillable; operates in any orientation.
Air shippable.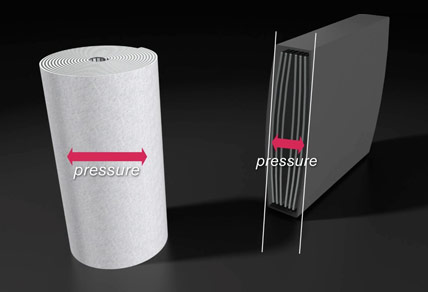 Optima Military Discount Program
To thank our US Military Optima offers a great discount on the purchase of batteries for personal use.  To get the discount:
send an email info@optimabatteries.com
Tell us what military agency you are with
Request a Military Promotional Discount Code   (requires a ".mil" or ".gov" email address to qualify")
After you receive the Promotional Discount Code:
Go to the Optima Website  – www.optimabatteries.com   and shop for your battery
AFTER you enter payment info, and BEFORE you finalize the transaction,  enter the Promo Code to activate the discount.
Also, If you use Optima Batteries at work, please let us know what type of equipment the batteries are used in.
Thank you for your service to the USA!