Vintage OPTIMA Batteries Videos:
1991, "Gunslinger" Video:
2000, Rifle shot
Optima YouTube Channel
http://www.youtube.com/user/OptimaBatteries
The latest Optima Commercials and videos from the field.   Racing, fishing, Off-Roading, and more!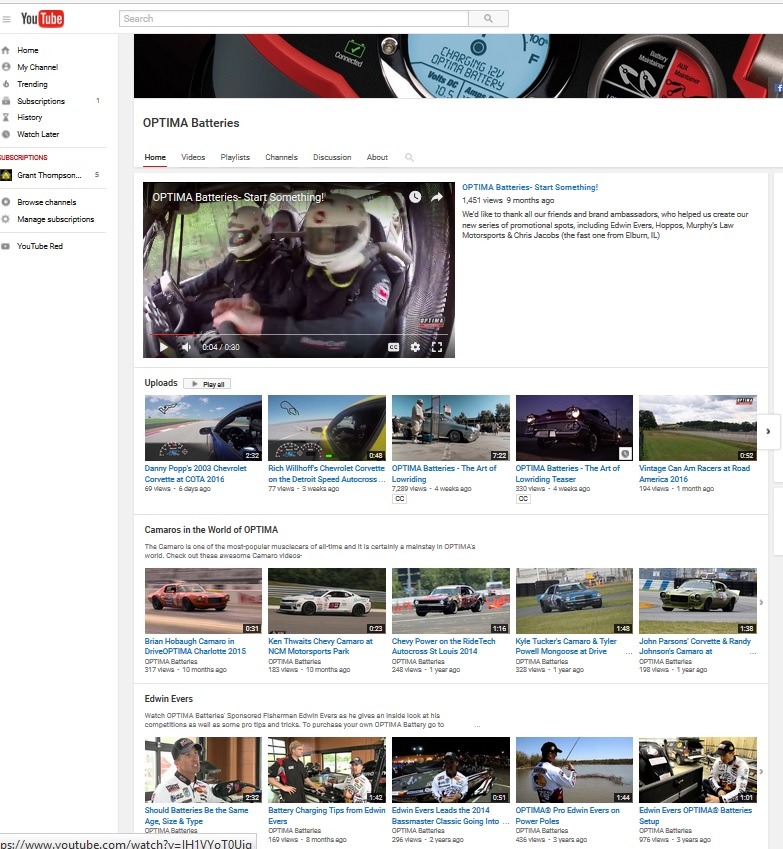 Optima Ultimate Film Festival
OPTIMA Batteries, the brand that changed the street car world forever with its iconic Ultimate Street Car property, is on a mission to create the most iconic and authoritative celebration of automotive performance content in the world.