DC-AC Inverters.  Access AC Power from your 24 volt military tactical vehicle

Available in power ratings from 400 watts to over 2,000 watts.

Use your tactical vehicle batteries & alternator to produce AC power.  Applications include computers, cell phones, weapon systems, tools, and many other possibilities.
---
GEI-INV400, NSN: 6130-01-661-1230
Low cost, modified sine wave inverter with mini NATO Slave Plug.
Small, lightweight unit for portable applications.   Great for laptops, cell phones, small tools, etc.   Click for flyer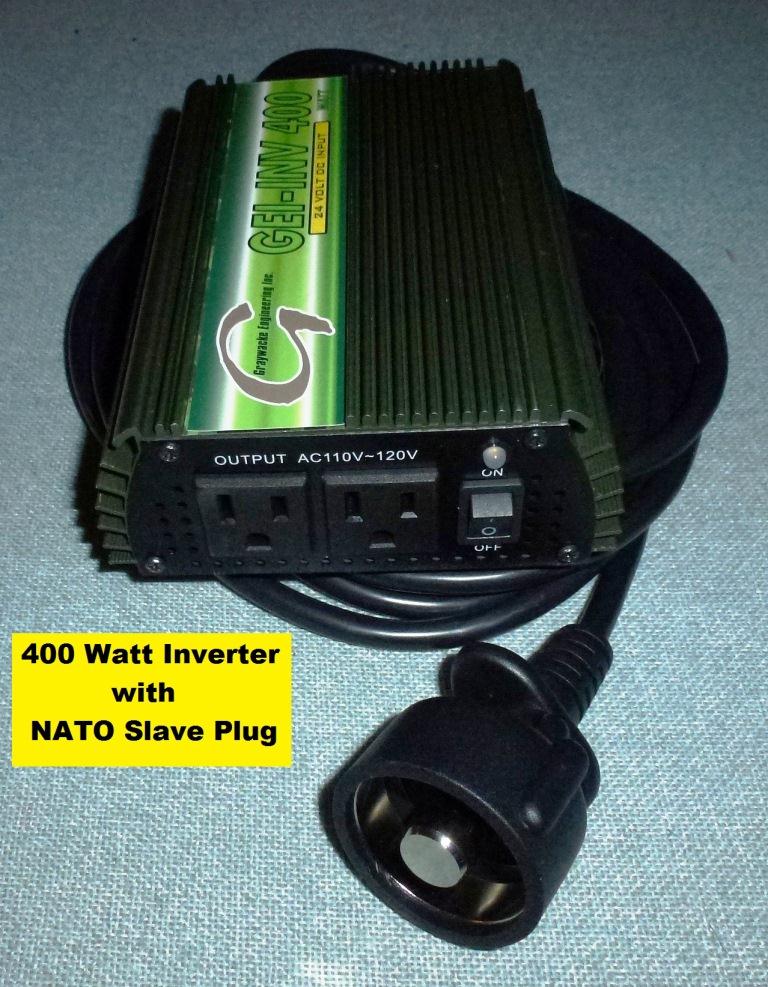 ---
600 Watt, Modified Sine Wave DC-AC Inverter
P/N:   INMSW600-12_120-TR, click for spec sheet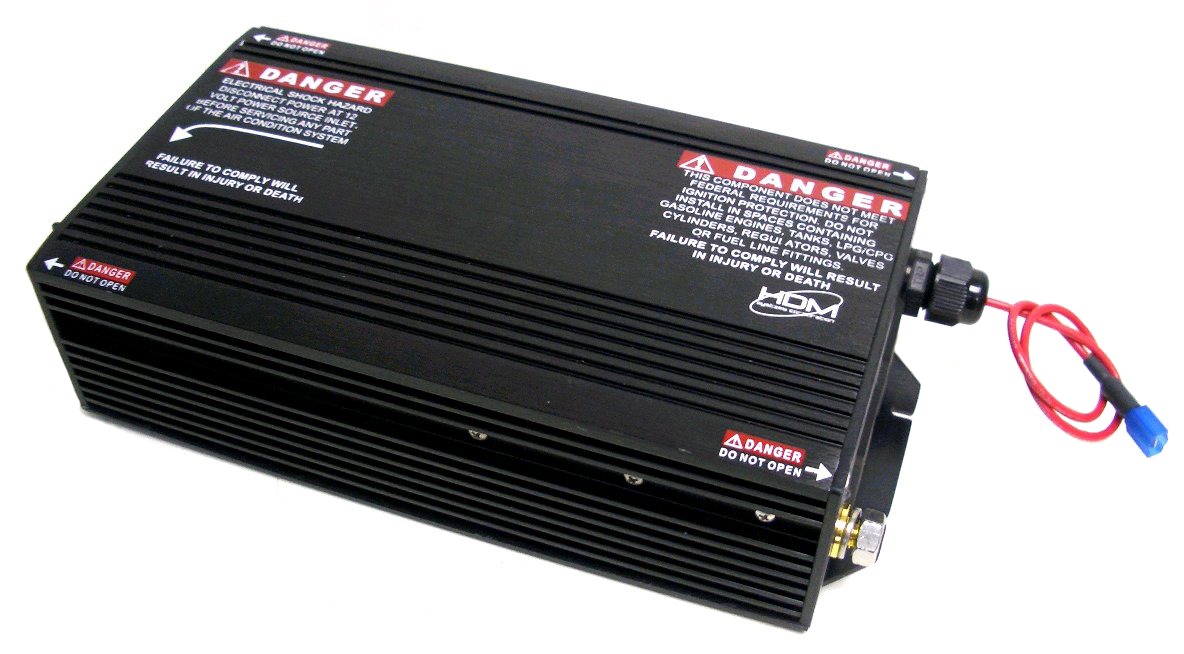 ---
PS-2000-24-120 PURE SINE-WAVE  INVERTER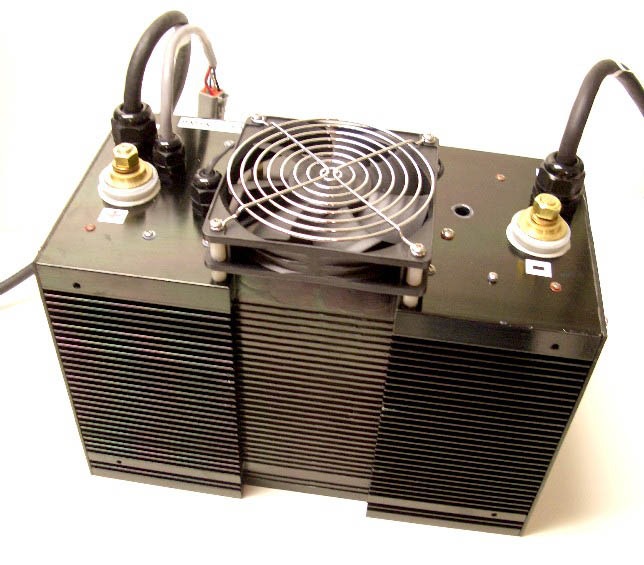 PS-2000-24-120 Pure Sine-Wave DC-AC Inverters provides a superior AC power source for your complex electrical and frequency sensitive equipment. It provides up to 2000 watts of continuous AC power for mobile and stationary platforms.  Common applications include satellite communication equipment, digital surveillance cameras, portable computers, and emergency medical equipment. Compact and rugged design, the PS-2000-24-120 inverter will ensure a clean and low distortion AC power at sea and on the road.
High Power Density
High Surge Capability
Best Thermal Performance Without Derating 1
Watertight 3 PSI Standard Design
Sleep Mode to Minimize Idling Drain Current (0.1ADC vs 2~3ADC)
Multi-Staged Output Short Circuit Protection
Load Dump and Voltage Transient Protection
RS232 or CAN-Bus Interface (Optional)
ALSO AVAILABLE:
3,000 watt pure sine wave version
Inverters with integrated battery charging for when shore power is available.  with available charging algorithms for lead acid, sealed lead acid (AGM), & Li-Ion batteries.
PS-2000-24-120 Hardware Options