Keep your batteries in service longer!
Common battery chargers do not take advantage of an AGM battery's ability to be recovered from deep-discharge & sulfation which is the most common killer of batteries in military applications.
Replacing your batteries prematurely is very expensive!
Using proven military battery chargers you can reduce the number of batteries you purchase each year!  Save your maintenance funds!
PulseTech's patented pulsing algorithm, proper voltage control, and "smart" charger technology is military proven to recover more batteries than conventional chargers.  Works great on all military batteries, including Optima.
Developed by career Army maintainers.   This equipment is used by all branches of service at home and abroad.   Some products included in the Army SATS (Standard Automotive Tool Set).   More info: www.pulsetech.net
****Note – Mil Batteries does not sell these charger.  After testing many chargers, we found this equipment to be best suited for most of our military customers. Please contact PulseTech for more info.   Or, email us and we can introduce you to the PT Field Service Rep in your area ****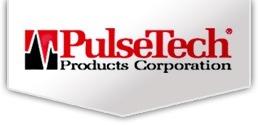 P/N 746X820, NSN 6130-01-532-7711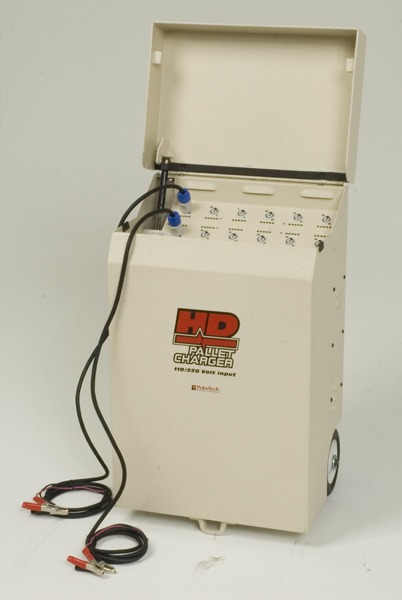 P/N 746X850, NSN Pending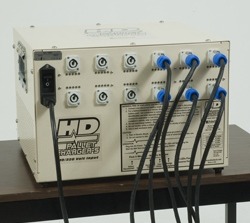 P/N 746X725, NSN 6130-01-477-4703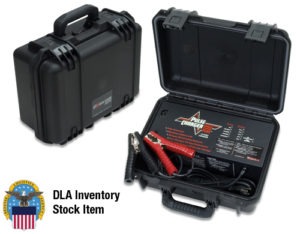 P/N 746X480, NSN 6130-01-609-9818
Ideal for 24 volt flooded & AGM batteries, including the Teledyne-Gill and Concorde types used in the 3kW generator.  Also works on the 4HN battery that's used in the Bradley turret.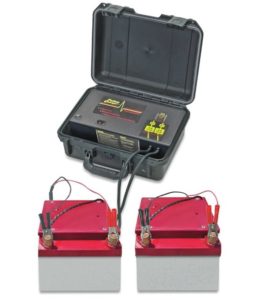 ---
AC25C Conditioner/Charger
This unit does an excellent job at recovering Optima Batteries.  However, it's most effective only within the first 30 minutes of operation when it's applying a high amperage pulse.   It then switches to normal battery charging.
For increased recovery, combine your AC25C with the 12-station Pallet Charger and spend less time on maintenance.
Run  your Conditioner until the green "conditioned" light comes on,  then let the Pallet Charger finish the bulk of the charging.  The PC will continue to desulfate and fully recharge your batteries without overheating them.   Fully automatic, less babysitting of batteries on charge.
Pallet Charger info click here.          Bench-Top Pallet charger info click here.
Caution: If you use the AC25C make sure that your heat monitoring plate is working.   While excellent for recovering Optima Batteries, theAC25C charges batteries very aggressively which can lead to high heat, overcharge, and hazardous out-gassing of flammable hydrogen!
The AC25C is available through Mil-Supply with the NSN. 6130-01-539-5316.   For parts or assistance contact Lamar Technologies